Offer below expired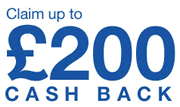 Up to £200 Samsung LED TVs Cash Back Offer Series 5, 6, 7, and 8
The latest Samsung LED TVs have introduced a new level of comfort into the home with one touch control, stunning slim designs and extensive multi media features. The good news is you can save up to £200 with Samsung's new Cash Back Offer on purchases made before 31st October 2010.
Samsung Cash Back
The offer is available on selected LED models from series 5000, 6000, 7000 and 8000. We found the offer available at a number of reputable, authorised Samsung UK retailers including popular stores like John Lewis, Currys and Comet (check websites for details)
Samsung UE46C8000 3d LED TV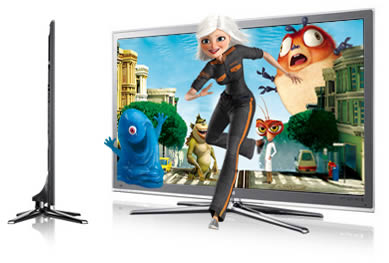 View more Samsung LED TVs
Techradar's Buying Guide and 5 star review of the UE46C8000 highlights its step up in picture performance and functionality over its smaller siblings. This latest model brings glamourous styling, a 200Hz 3D HyperReal Engine, excellent 2D to 3D conversion along with a host of high end features.



Their hugely impressive series include a collection of exciting new 3D TVs and award winning TVs with widgets galore. Samsung has improved its internet connected TVs to provide access to a greater range of entertainment content including LOVEFILM, BBC iPlayer, YouTube, Twitter, Facebook and Google maps.
Get £50 Cashback with the 5000 series
This latest special offer can save you £50 on selected models from series 5000 like the UE32C5800. This sleek looking model has an integrated Freeview HD tuner, is less than 3cm thin thanks to LED backlighting and delivers rich detailed images.
Save £100 with the 6000 Series
£100 cash back can be yours on some great models in the 6000 series. It's here we came across the UE40C6530 40 inch full HD 1080p 100Hz model. It has a full on feature list, Ultra Clear panel screen for less reflection and wireless transfer and networking capabilities.
£150 Cash Back on the 7000 Series
In addition to a cashback saving of £150 on the 7000 series you can save more money when you compare stores to find the best price. The Samsung 3D adventure began early in 2010 with the arrival of the UE40C7000 40 inch 3D LED TV. 3D was never going to be a cheap TV choice but prices have fallen since they first hit our shores and can be found less than £1000 (with cash back) including free Active 3D glasses.
£200 Cashback on the 8000 series
32 inch televisions are still holding onto their most popular size status although the arrival of 3D has opened our eyes to bigger things. You can get £200 cash back on the 8000 series of 40, 46, and 55 inch Full HD LED 3D TVs.
Samsung Clarity Cash Back 2010 Promotion
Qualifying Samsung LED UE Series TVs and Cash Back Amount:
Click the links below to compare prices at UK stores
Qualifying Samsung 32″
Qualifying Samsung 37″ Models
Qualifying Samsung 40″ Models
Qualifying Samsung 46″ Models
Qualifying Samsung 55″ Models
Qualifying Samsung 65″ Models
Full terms and conditions with details on how to claim cashback are available at: