A 42 inch LCD for under £450 is excellent value and confirms that the price of large TVs really has come down. Not as featured packed as the latest LED or new 3DTV models but still a great TV judging by the number of positive customer reviews posted here Amazon Reviews.
LG 42LH2000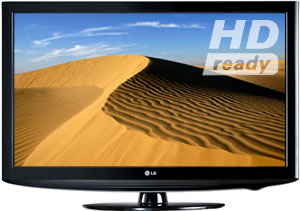 more 42 inch LCD TVs from LG
We found the 42LH2000 available at Beyond Television for £427 a saving of £232 on the original price. Dixons, Amazon and Pixmania and AJ Electronics all have the TV under £450 today but do check any delivery charges that may put the price back up again.
The 42LH2000 includes three special modes for the different types of picture i.e. Cinema, sport and games. These help optimize picture and sound quality depending on what your viewing. 2 HDMI inputs mean you can connect the TV to your game console or Blu-ray disc player or other HD source.
LG 42LH2000 at a Glance
HD-Ready
Freeview
Invisible speaker
Clear voice 2 technology
2 HDMI Inputs
Energy Saving Recommended
LH2000 series
The LH2000 is available in 19, 22, 26, 32, 42 in screen sizes. If your looking for more features and a higher spec TV other 42 inch LGs to consider are 42LH3000, 42LH4000, 42LH5000, 42LH7000, 42LF7700 and 42SL8000.