KDL-60EX703 60" 100Hz Full HD LED reduced by £500

This 60 inch stunner the KDL-60EX703 is not for the faint hearted but with the World Cup just days away there's never been a better time to upgrade. Few events generate such a build up of anticipation and excitement than the World Cup and it gets even better when you find a TV you want reduced by £500. That's cause for celebration in itself. The KDL-60EX703 was originally priced at £2299.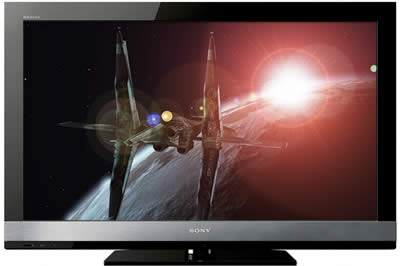 60 inch Sony KDL-60EX703 Full HD 100Hz LED TV
The KDL-60EX703 may be big but it is super slim thanks to the LED lights being placed around the screen instead of the back. This results in a a stylish work of art ready to be wall mounted.
Other than Sony's innovative edge LED backlighting the EX703 series comes with an abundance of amazing features not least the integrated Freeview HD TV tuner. You'll be able to access digital Freeview HD channels without the need for an additional set top box.
KDL-60EX703 Key Features
Super Slim 60 inch LED LCD TV
Eco Features
Built-in Freeview HD Tuner
100Hz MotionFlow
Resolution 1920 x 1080
4 HDMI sockets plus USB and SCART sockets
LED backlighting
BRAVIA engine 3
Contrast ratio 1,000,000:1
Wireless LAN ready
This slimline LED TV also sports Motionflow 100Hz with image blur reduction, web access, and DLNA network streaming plus 4 HDMIs and Sony's highly regarded Bravia Engine 3. You can look forward to an impressive picture performance especially when it comes to motion and fast moving football.

The EX703 range is also available in a 32, 40, 46 and 52 inch screensize:  KDL-32EX703, KDL-40EX703, KDL-46EX703  and KDL-52EX703. Other 60 inch TVs from Sony include the KDL-60LX903 which is a Full HD 3D TV.