Sony KDL-40Z5800 40 inch LCD TV
If 5 stars, best buy and awards aplenty is anything to go by then you know you're onto a good thing with this latest offering from Sony. The new 2009 Bravia model KDL-40Z5800 sports almost the same high spec as the highly rated 40Z5500 TV with the main difference being multiple integrated tuners.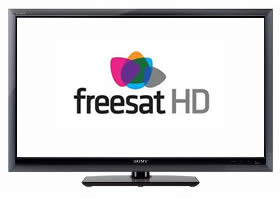 The Sony KDL-40Z5800 HDTV with built-in tuners (Freesat) allows you to receive channels via various sources; Satellite (DVB-S2), Terrestrial (MPEG-2) and Cable tuner. It also has a CI-port for subscription channels. The best part of Freesat is there is no need for a set-top box or monthly subscription fee.
The Z5800 series is part of the newest collection of IDTVs (Integrated Digital Televisions) and is available in 40, 46 and 52 inch screen sizes. Each has a full HD panel of 1920 x 1080, 24p True Cinema; 200Hz MotionFlow technology with image blur reduction and an impressive 100,000:1 contrast ratio.
200Hz TVs lets you experience the smoothest fast action scenes like never before and takes picture clarity to a new level of excellence. You'll not miss any detail when watching sport, films and cartoons and enjoy the blur free action even more.
The minimalistic glossy frame is the perfect home for bringing the colour-rich pictures to life. Sony's Bravia Engine 3 technology does this so well and gives the sharpest images ever with true to life tones.
There are four HDMI inputs (two on rear, two on side) with Bravia Sync functionality for one click control of other connected Sony devices via the TV. Other features worth mentioning is a USB port for viewing photos or videos, DLNA network streaming support and Applicast network applications including an RSS reader for live news.
Sony's latest flat panel TVs feature Freesat tuners and include the W5810 series. These offer 100Hz technology and screen sizes ranging from 32″ to 52″. High definition subscription-free TV is great news especially when there are over 70 hours of TV programs each week on offer.
We are seeing new 2009/2010 LCD and plasma TVs with noticeably more eco friendly features as everyone is making an effort to reduce power consumption; Sony included. The Z5800 collection has a variety of settings and consumes 25-30% less energy as previous models. It also features "Idle TV" mode and an energy saving switch for when the TV is on stand-by.
KDL-40Z5800 Features
Full HD 1920 x 1080 pixel resolution
USB 2.0 Media Player
Ecvo aware features
Integrated Satellite Tuner
Access over 140 free TV and radio channels
BRAVIA Sync
Motionflow 200Hz
BRAVIA ENGINE 3
Live Colour Creation
100000:1 dynamic contrast ratio
DLNA connectivity
AppliCast
4 HDMI inputs
The Sony KDL-40Z5800 may also be referred to using these model numbers
KDL40Z5800 KDL40Z5800U KDL40Z580 0U KDL-40Z5800U 40Z5800
Current Sony promotions include up to £150 cashback, Free 3 , 4 and 5 Year Guarantee offers and Free High Performance Blu-ray Disc Player