Best 32 inch LCD TV
We have spotted some great bargain 32 inch LCD TV prices to suit most budgets including new Panasonic & LG TVs. Sony, Toshiba and Samsung also feature in our LCD selection with prices ranging from £300 to around £500. Today's TVs are crammed with latest technology and the once high tech features are now included as standard.





Finding the best 32" LCD TVs for sale doesn't always mean its going to cost the earth. The deluge of 2010 models being released of LED TVs, Freeview HD, Freesat HD and 3DTVs means plenty of cheap tellys are on offer. As stores make room you can grab last year's 32 inch best buys as well as new TVs at knock down prices.
TV Deal's best value 32 inch LCD TVs
Sony KDL-32W5810
Panasonic TX-L32S20B
Toshiba 32AV635DB
Samsung LE32B550
LG 32LD690
Sony KDL-32W5810
Sony Bravia KDL-32W5810 32" Full HD LCD – Freesat TV
A 5 star winner on many occasions rates this 32 inch up there with the best. Features include a suite of tuners; analogue, Freeview HD & Freesat. Sony's satellite enabled TV is a great feature and today we found the cheapest price for the KDL-32W5810 at around the £500 mark.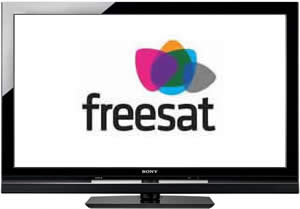 Sony KDL-32W5810
The Freesat tuner receives free to air programming so you won't need a set-top box just a dish installed. The presence of excellent Motionflow technology and 100Hz Image Reduction produces smooth detailed images. Pictures are stunning with brilliant contrast, richness and clarity.
This 32 inch LCD was on the pricey side on release but with a spec as good as this it's worth every penny.
KDL-32W5810 Key Features
Bravia Engine 3 Picture Enhancement
Built-in Freesat Tuner
100Hz
Advanced Contrast Enhancer,
Picture Frame Mode
4 HDMIs, USB 2.0, PC input
USB Media player for downloading video & music
DLNA Certified
Ethernet connection
Applicast Web Widgets
Panasonic TX-L32S20B
Panasonic TX-L32S20B 32 inch Full 1080p HD LCD TV – Freeview HD – New
You'll be getting the best high-def for your money with this latest model from Panasonic at about £520. The TX-L32S20B 32 inch widescreen Full HD 1080p boasts 100Hz Intelligent Frame Creation Pro picture processing. Plenty of connections to go around for replay of various digital file formats (JPEG, AVC HD and MPEGS).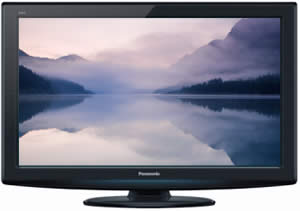 Panasonic TX-L32S20B
The smudge proof frame makes a change from the usual high gloss finish and the no fuss simpler features is what keeps the price down. The Freeview HD tuner is another worthwhile feature that can save you money if you live in the suitable reception area.
TX-L32S20B Key Features
Built-in Freeview HD
24p Technology
100Hz
Smart Networking
VIERA Link
Game Mode
3 x HDMI, PC Connection
Toshiba 32AV635DB
Toshiba 32AV635DB 32" HD Ready LCD TV – Great Budget TV
This is fantastic inexpensive model from Toshiba that gives a good overall performance & plenty of features for a budget TV. Reviews do it proud and were impressed with the picture quality even though it didn't have a Full HD panel.
Toshiba 32AV635DB
This mid size 32″ TV is the most popular at the moment and the 32AV635DB is the one to buy if you only want to pay around £340. We have seen this set even cheaper. This great all rounder has a pretty good spec with 1366 x 768 pixels along with 4 HDMIs and Toshiba's Resolution+ Technology for upscaling standard def images.
Its slender frame belies the fact it is a budget TV and so does its picture performance.
32AV635DB Key Features
HD Ready LCD TV
Integrated Freeview Tuner
Active Vision II Picture Enhancement
HDMI x 4, PC Input
USB (JEP) Viewer
Full Power Down
Game Mode
Samsung LE32B550
Samsung LE32B550 32" Full HD LCD – Chic & Cheap 5 Star Winner
What can you expect from a TV that will only set you back a mere £350? Answer quite a lot if its the LE32B550. Gamers and movie fans will love this multi-media centrepiece this series 5 model brings. Samsung's elegant Crystal design and thin glass desktop stand is a real eye catcher.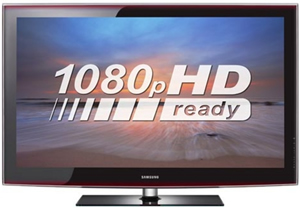 Samsung LE32B550
Picture enhancing features include a black level booster, flesh tone adjustments and noise reduction circuits. Setting up is easy with simple onscreen menus and a well designed remote. Excellent design, detailed pictures that are full of life and colour combined with ample connections make this one of the best 32in TVs around from the number one TV seller.
LE32B550 Key Features
Full HD Crystal TV
Eco aware
Freeview Digital Tuner
Game Mode
Wide Colour Enhancer
Universal Anynet+ (one touch control for all your devices)
4 x HDMI, USB 2.0, PC socket
JPEG and MP3 Compatible
LG 32LD690
LG 32LD690 32" Widescreen Full HD LCD – Freeview HD & Internet TV
If you got about £450 to spend on a 32 inch LCD take a look at the 2010 model from LG. The LG LD690 series provides Full HD 1080p picture quality along with TruMotion 100Hz for reduced blurring. Available in 32, 37, 42, 47 & 55 inch screen sizes and with a slim narrow frame gives you plenty of scope when choosing a TV for different rooms in the house.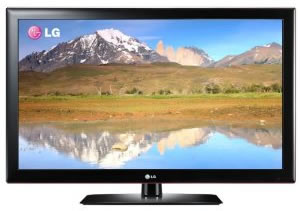 LG 32LD690
A 32 inch LCD would suit a bedroom or small lounge and the LG 32LD690 review suggests it makes a great home entertainment system. Features include built-in Freeview HD, adjustable backlight technology and Netcast Entertainment Access.
32LD690 Key Features
HD Ready 1080p
Freeview HD Tuner
100Hz TruMotion
Picture Wizard
DLNA (Wireless Home Network)
Netcast
3 x HDMI
USB connectivity
When looking to buy a good performing 32" LCD to best suit your needs first consider your budget. 32 TVs that are well specified are often a better investment over larger less accomplished models and can work out cheaper if not Full HD.
Bear in mind that just because it may not be Full HD its not going to be a as good. Most of the TVs today display high def discs or broadcasts at a minimum resolution of 720p. This is fine for DVD and most broadcasts especially up to 32 inch screen sizes.
Compare 32 inch HD Ready and Full HD TVs with built-in Freeview HD and Freesat tuners for subscription free viewing of HD broadcasts. Also 24p Real Cinema, 100Hz processing, HDMI & USB connectivity and more at amazing low prices. Compare 32 inch LCD Prices