LG 42" 42SL8000/42SL9000 LED LCD TVs on Sale
Revolutionary LED technology was big news last year as manufacturers dazzled us with breathtaking LED TVs. LG's early contribution included the SL9000 series which received 5 stars and Best Buy award for its picture performance, connectivity, sound and array of top notch features.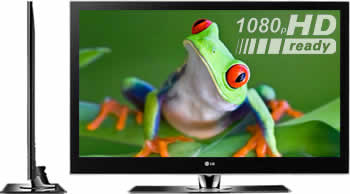 LG 42SL9000 LED TV
Today you can grab a bargain as the Bennetts Sale kicks off with £300 knocked off the price of the 42 inch 42SL9000 now only £797.94.
Both the 42SL8000 and the 42SL9000 TVs were big players in LG's 2009 line up and were launched at a much higher price. These ultra slim TVs are this years bargain hunter's dream TV and are widely available now at reduced prices.
View more Bennetts Electrical offers >>
LG 42SL9000 Key Features LED TV
Full HD 1080p
42 inch LED LCD
Ultra Slim at 29mm thick
Mega Dynamic Contrast
100Hz TruMotion
4 HDMIs, USB, CI Slot
24p Real Cinema
Wi Fi connection
Other sizes in the series: 47 inch 47SL9000
The duo both use backlit 1080p displays with 100Hz technology taking care of any juddering. The main difference between the LG SL8000 and SL9000 is the latter uses Edge LED backlighting producing amazing clarity with mega dynamic contrast.
Save £300 at Bennetts Sale on the 42 inch 42SL8000 LCD TV
The 42SL8000 is step down to the 42SL9000 and drops the LED but it still boasts a super slim borderless design that was talk of the town when it first hit the scene. LG's innovative design with its single sheet of glass stretching across the whole of the screen is definitely one to admire. Its slender profile is just made to be wall mounted.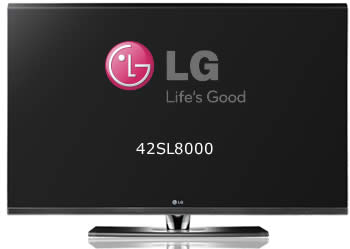 Looking at the key features of the 42SL8000 and you soon see there's more on offer than just a pretty fascia. The Bluetooth capable LCD panel enables you to connect to wi-fi enabled headphones and mobiles whileDiv X HD playback gives you a total multi media experience. You will be able to connect your digital camera, MP3 player of flash memory via the USB port.
This highly rated star performer uses LG's TruMotion 200Hz unique scanning backlight technology to virtually eliminate motion blur. Sports fans will certainly appreciate the fast response time of the SL8000 series and the fine detail of HD pictures.
LG 42SL8000 Key Features
Frameless Design
HD Ready 1080p
200Hz TruMotion
XD Engine
JPEG/MP3/DivX HD playback from USB
Intelligent Sensor
SRS TruSurround XT
Clear Voice II
24p real Cinema
4 HDMIs, Bluetooth
USB 2.0, PC input, CI Slot
Other Sizes in the series 32" 32SL8000, 37" 37SL8000, 47" 47SL8000
Both the 42SL8000 and 42SL9000 deliver impressive rich beautiful colours but most of all are now best value TVs at a great price. LG are not only home to budget TVs, they produce some amazing TVs bursting with features and gorgeous good looks like these two 42 inch 2009 models have proved.